Procrastination is such a great motivator. I've won countless games of online scrabble, shopped for the perfect gift for Nick and now found a knitting pattern for a uterus.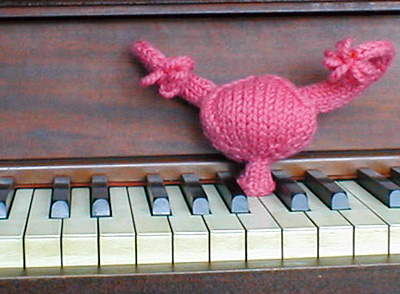 It's from a website called Knitty, and it's kinda cute..
however, it does look disturbingly similar to those creepy little hearts they sell at ikea, you know, the kind that vaguely resembles a snotty toddler just DYING to whipe its epic boogers all over your face?
Only, you know, MUCH more functional.
The pattern can be found at